What I've Been Reading Lately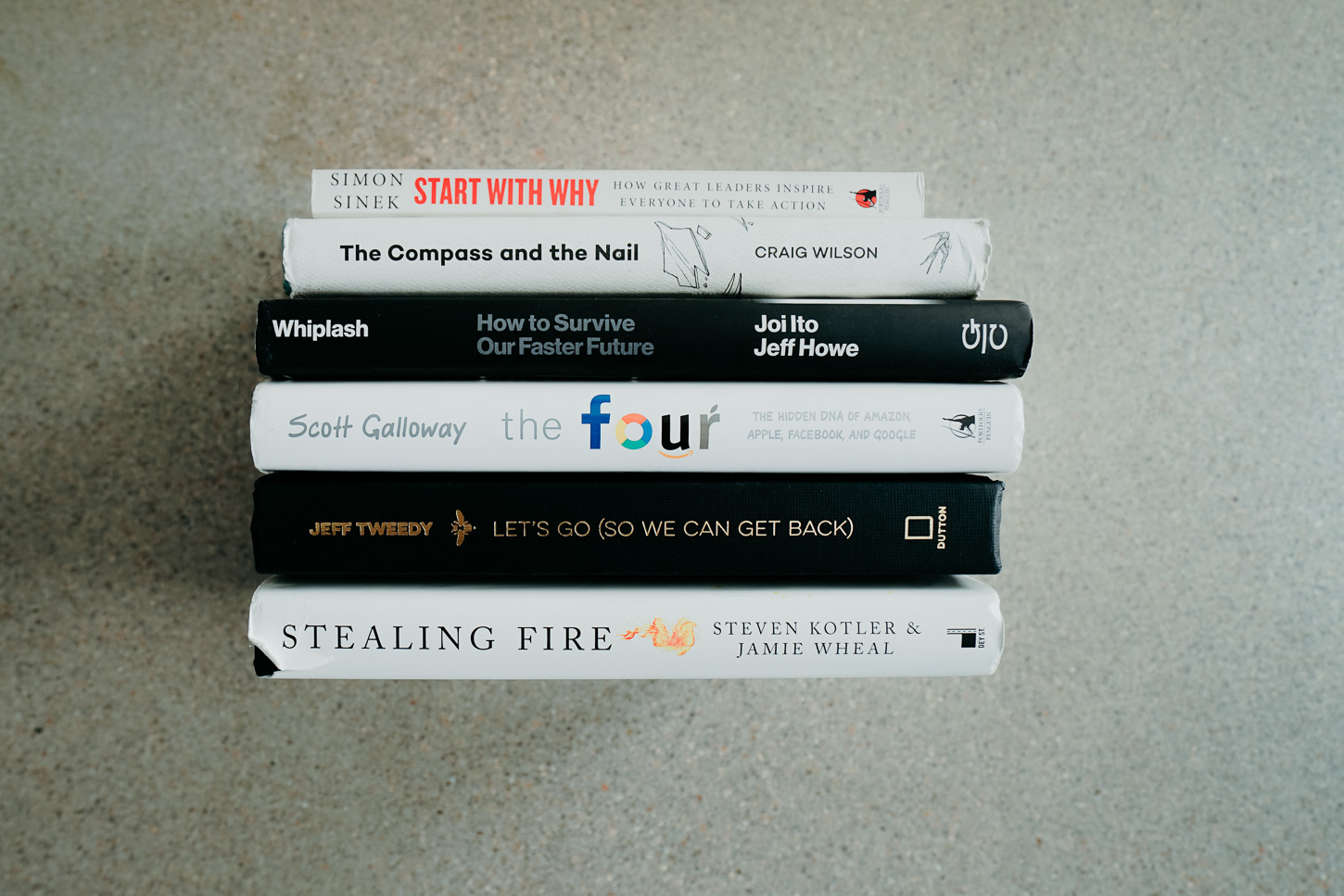 Books to get you Inspired
Some of Josh's most recent favorite reads and why he loves them
Over the years I have turned to books as my main source of education and they've have a major influence on my thinking. While the entire list would be extensive, I've highlighted just a handful that I more recently enjoyed. Some are newly published and some are old classics that I revisit often.

Stealing Fire by Jamie Wheal and Steven Kotler
Whether you agree with the authors or not, if you have any interest in the FLOW state concept, you must read this books. The perfect starting point for a complex subject. From float tanks, to burning man, and micro-dosing … they cover it all.
Whiplash by Joi Ito and Jeff Howe
If you want a crash course on what the (near) future of work, technology, and life is going to look like, read this.
Linchpin by Seth Godin
I bought this book in 2011 while working at Starbucks in college. I applied Godin's advice to my job and it changed my career forever. A must read for anyone wanting to become a key player and make a difference.
Elon Musk by Ashlee Vance
A brilliant biography about a brilliant man. Love him or hate him, you can't deny that Elon Musk is changing the way the world thinks about so many important issues.
How to Win Friends and Influence People by Andrew Carnegie
A classic must read on relationships and networking.
Start with Why by Simon Sinek
Understanding the why behind what you do will make you a better leader. If you pick any book from this list to start with, choose this one.
Compass and the Nail by Craig Wilson
Insights from Patagonia and the loyalty they've built.
Creativity, Inc. by Ed Catmull and Amy Wallace
A primer on how to unleash creative work in your organization and an interesting look into Pixar.